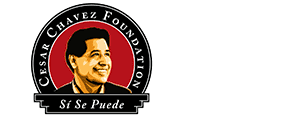 Who We Are:
Reflective of the mission and purpose of the late Cesar E Chavez vision of a Spanish educational radio network, Radio Campesinas nine-network stations in three states attracts a large following, 500,000 Spanish-speaking listeners, through its popular regional Mexican music programs, lively interactive education programs, on-air promotions, hosting on-air debates and forums on issues such as health and immigration, and connecting its listeners to community resources.
What We Do:
Radio Campesina educational programming include but is not limited to: "Despierta Ya Campesino" ("Wake up Farm Worker!") that airs in the early morning to reach farm workers and educate them on their rights under the law at both the workplace and in the community; "Punto de Vista" ("Point of View") who's host provides its listeners with information and education on contemporary issues directly and indirectly affecting them; and "La Receta del Dia" (Recipe of the Day) provides families with delicious recipes to good and healthy food.
Our Story:
Radio Campesina is a  Spanish-language public radio station serving Arizona, Washington and California and is licensed to the Cesar Chavez Foundation, a non-profit organization dedicated to providing social and community services to the Hispanic community such as affordable housing to low to moderate income families and seniors, educational programs in local school districts, discounted legal services, among many others.
NEXT >